Kris Gromm

"I purchased some sweet gifts of honey for my coworkers from Nor Cal. A mixture of creamed and regular honey, in small decorated jars. The price was right and NorCal Bees delivered, and it was something different that was appreciated."
Lisa Trei

"Ray and his helpers got the job done, and it was a massive one."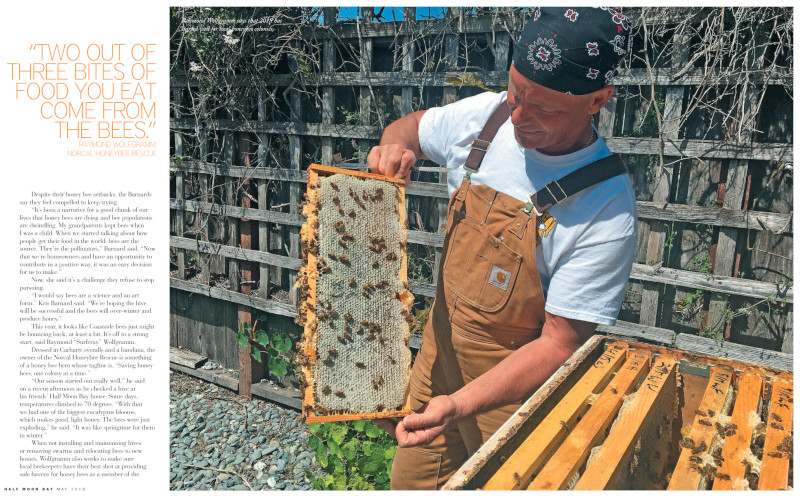 Recently featured in Half Moon Bay magazine! Learn about the importance of honeybees and some of the struggles they are going through.